saudi turf team Choosing the best home anti- fitigue mats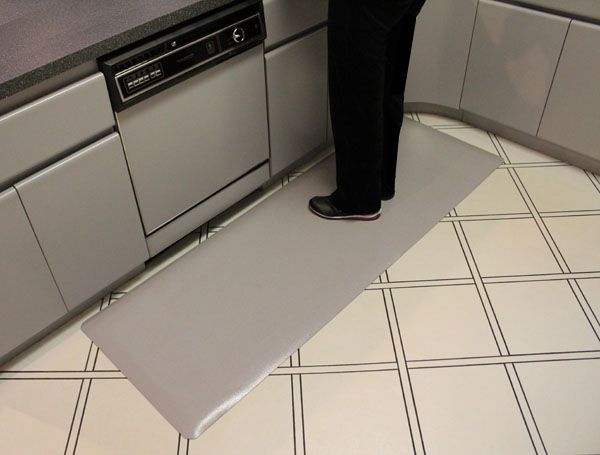 If you are sick of the amount of dirt, and grime that you see every day when you sweep the floors, what you really need is good home floor mats that are placed in strategic locations to prevent the dust caught in shoes to track its way indoors. Door mats stop dirt and debris at the door, prevent your visitors feet from eroding the finish on your floors near entrances. Anti fatigue floor mats can also lessen the fatigue that comes from long periods of standing and reduce slips and falls, while entrance mats will be a welcoming sight for your guests, and be a blessing in monsoons when we bring tons of slush and dirt in to the homes with ours shoes. And should you have a carpet in the hallways, these entrance mats can make all the difference in the world! Bathrooms mats are equally critical; these create a non-slip surface and also prevent wet footprints marring the beauty of your sparkling clean floors.
Factors to choose home floor mats:
*
The location where you want to place floor mats can help you decide what material, size, colours and textures to pick. Different styles will work best in different location, so think carefully where you want to place the mat.
*
The choice in material comes into play when picking home floor mats. Material that absorbs dust and moisture will differ, which is why door mats and bathroom mats are made from different materials.
*
Think of the appearance too. Floor mats are very helpful in adding accent colours in to any space, so pick colours that will blend perfectly in to your decor. Also, the size makes an impact on the visual appearance and how well coordinated your mats look with the space they are used in.
Choices in home floor mats:
Outside entrance door mats - These are thick mats that do most of the work in scraping away dirt and dust from shoes. These should e highly textured with abrasive qualities, so that these can remove even wet dirt that accumulates in your shoes in the rainy season. These are usually made of natural fibres like jute or coir and come in many sizes, so pick one most suitable for your entrance door size.
Indoor entrance floor mats - Some people prefer to use mats on the entrance door kept inside. These are made from absorbent materials like propylene and olefin that will wick away both dust debris and moisture. Make sure you measure the clearance between the door and the floor before you make your purchase. If your mat is too thick, the door won't open and close smoothly.
Indoor floor mats - These are made for inner doors and provide the final protection against dust and moisture, while these are also decorative in nature. These work best for bedroom and living room doors that open in to lawns and balconies and are usually made of olefin or terry materials, though shaggy mats are equally popular